Stimwave Technologies (Pompano Beach, FL) announced FDA clearance of their WaveCrest Mobile iOS Platform patient controller system, a platform used in the company's Wireless Freedom Spinal Cord Stimulator (SCS) System for chronic pain relief. The WaveCrest platform allows iPhone, iPod Touch, and Apple Watch control over automated programming from the Freedom SCS System, which is the world's first wireless, programmable SCS neuromodulation device.
WaveCrest Mobile enables patients to adjust power levels, see battery health, and modify pre-programmed settings made by their clinician to control pain. This is the first FDA-cleared software that allows the AppleWatch, in particular, to control a neuromodulation device implanted inside the body, according to the company.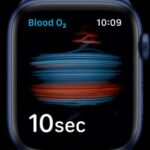 Clinicians use an iPad application for easy programming of the system utilizing the company's "WaveMaster" multi-waveform advanced therapy, offering the ability to easily and quickly provide patients with a variety of frequencies and combinations, all made available from an AppleWatch or iPhone controller.
"Patients' needs in pain management are unique and customized programming is a must. The Freedom System not only is the smallest option available for patients eliminating the complexities of an implanted lithium-ion battery but offers a wide variety of advanced programming features that the patient can choose through their mobile device," said Ellen Lin, MD, medical director of San Antonio's Advanced Spine and Pain Center, in the company's press release.
Stimwave's stimulators are implanted in an outpatient setting without anesthesia, surgery or internal batteries. The stimulators, according to the company, are "expected to significantly reduce the lifetime cost of care for chronic pain patients and offer a safe, viable and effective alternative to opioids.
by Practical pain management