Whole thing has just been an absolute miracle
My story
After a three-decade career as a homebuilder and inspector, I was looking forward to a relaxing retirement. What I got instead was something I never bargained for — debilitating back pain. All that lifting, climbing and twisting finally caught up with me and took a major toll on my body. I tried everything I could to find relief, but acupuncture and physical therapy didn't work. Sometimes the pain was so unbearable I couldn't even sleep. That's when I turned to pain medicine. But who wants to be on opioids for a long period of time? I came all the way from afganistan to India and all doctor suggested me Open spine surgery,I was not sure of going for it as I heard open spine surgery having many failures. My host in india advised me to call spinomax ,I thought "What do I have to lose?" And other than marrying my wife and having our children, making that call was the best decision I ever made.
Why I chose Spinomax pain & Spine
I knew I was only masking the pain not fixing it. I was relying on pain pills to survive and to be able to do my job until I could retire. And that's just not a way to live. My experience with Dr Manish Raj was incredible. The facility was state of the art. The people were as nice as they could possibly be. And after my minimally invasive endoscopic spine procedure , as we were driving home, the phone rang. It was the Dr Raj who performed my procedure. Not an assistant but the person who did my operation. And that floored me. He asked how I was feeling. Who does that? Spinomax does.
My life today
I was going to wait a few more years to retire, but now that I have my life back, why would I? My back's as good as new. I wake up every morning and I am blessed. The whole thing has just been an absolute miracle. Dr Raj at Spinomax took all the pain away. And I can now enjoy my golden years with my wife, who is my best buddy. We laugh every day. It just seems too good to be true. Don't suffer like I did for all those years. Call Spinomax. I'm grateful I did because I can finally tie my own shoes, play again and do something I've been looking forward to for a long time — lift my wife in my arms.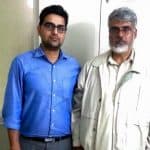 AGA khan, 65, Afganistan
Proud to say that I am one of his success stories
Hi! My name is Florence and I will soon be 58 years old. My husband and I lead a very active life at consulate in india. Unfortunately I found myself in pain from spinal stenosis which made many of my activities painful. In 2015 Dr. Raj performed endoscopic discectomy surgery on my lumbar spine for sciatica which relieved the pain in my back and legs. I am proud to say that I am one of his success stories. In July, I was able to return to my work, which I never thought would be possible again due to pain. I am so grateful to Dr. Raj for not only relieving my pain, but for making it possible to continue with my many activities. We have a sign on our treadmill that reads, "What Mother Nature gives you Father Time takes away." With the help of Dr. Manish Raj I am at least able to fight off Father Time and slow him down.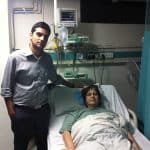 Florence, Spain
Shopping for wheelchairs to a man pursuing his dream
My name is Abu bakr,from Baghdad,iraq . I am a 61 year old industrial clerk. I have had increasing pain in my lower back since 2006. I have been told by several doctors that they could either remove the disk and do a fusion or medicate me with strong narcotics for the rest of my life. I visited india as I didn't get relief in Iraq. Here also many specialist in big hospitals advised me to go for open spine surgery such as laminectomy,miscrodiscectomy & fusion. I learned different doctors giving different surgical suggestion for same disease. I was refered to Dr Manish Raj finally ,after intiatial examination he suggested me to go for diagnostic block to locate source of my pain. It was not a painful procedure ,so I went ahead. I felt so much pain free after diagnostic test only,but doctor advised me to take precaution as pain may come back since procedure was only a test to confirm source of pain. After the procedure dr raj informed me one disc being problematic and no need of big open spine surgery,compared to other specialist looking at my MRI and saying 3-4 disc needed to be removed or fixed with instrumentation.
Finally he advised me to go for minimally invasive endoscopic decompression ( which is done with help of camera and other hi-tech equipments) and he could repair the herniation that was showing on my MRI.. After surgery the relief was obvious. I healed up and stayed off work for 7 days,despite dr advising me to resume work after 3 days. I am working every day with a pain level of 0! I have weaned from ten pain pills a day to two and still falling. These men have transformed me from a guy shopping for wheelchairs to a middle aged man pursuing his dream of account consultancy! Thank you all and God bless.
Please share this with everyone that helped me including those who didn't tell me their name. Your facility has a gift given by God. Thank you for sharing it
(translated from Arabic)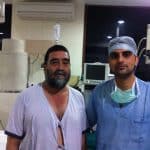 Abu Bakr, IRAQ
Endoscopic disc treatment has been best for my disc problem
I'm a student from Afghanistan,  studying in India under government program. I had severe low back pain going down to my legs, i could barely walk. I consulted many specialist who advised me surgery as my disc was putting pressure on my nerves. I was scared of spine surgery, somehow consulted Dr manish raj via a friend who has been treated by Dr Manish previously. He advised endoscopic diskectomy to treat my disc problem. whole procedure got over in 1-1.5 hours & i could walk pain free from evening same day.  today i shown him again after 1 month of surgery  and everything is fine,no pain, no numbness and i can do all my activity with bit of precaution as he advised for few weeks more.
I'm very thankful to Dr Manish who treated my spine with advanced endoscope and avoided open spine surgery on me.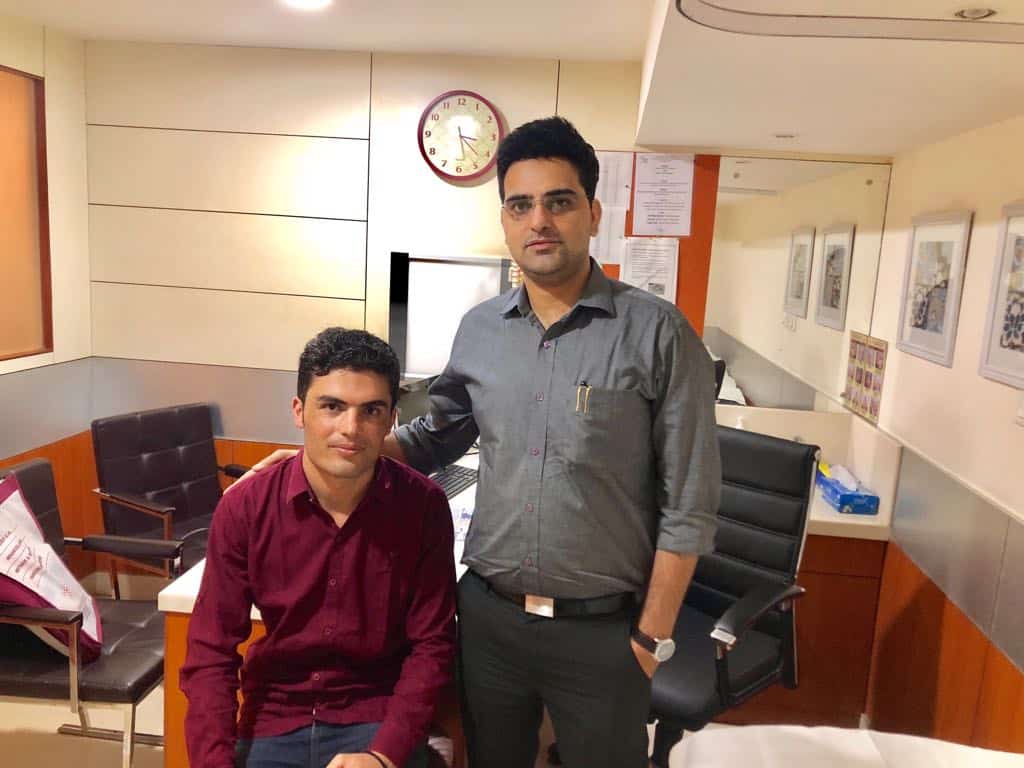 Nakim, 25, Afganistan
A patient from Dubai
I am a Gynecologist and Fertility expert doctor practicing in Dubai .I was suffering from various kind of pain in my neck and head for past couple of years which interfered my active lifestyle .For this I went to different doctors from different field ,right from an Orthopedician to pain specialist but no one could diagnose my problem properly and was exhausted mentally and physically . Being an active person all my life I felt paralyzed psychologically and physically. when I visited India I consulted Dr Manish and he was immediately able to diagnose my problem . I went under diagnostic median branch block followed by radio frequency nerve ablation .Now I am completely pain free I can do my workouts again and be physically active . Dr Manish was very soft spoken ,cooperative, professional and knowledgeable. I would definitely recommend him to my friends and family .
Doctor Varsha Anand